In all my years of shaving, there's one aftershave which I particularly like. Safari by Ralph Loren. Very apt name too; on my previous visit to South Africa we visited one private game farm which had a tame young giraffe. This giraffe took a particular liking to me, so much so that I had to retreat to the safety of the bungalow whenever it was around.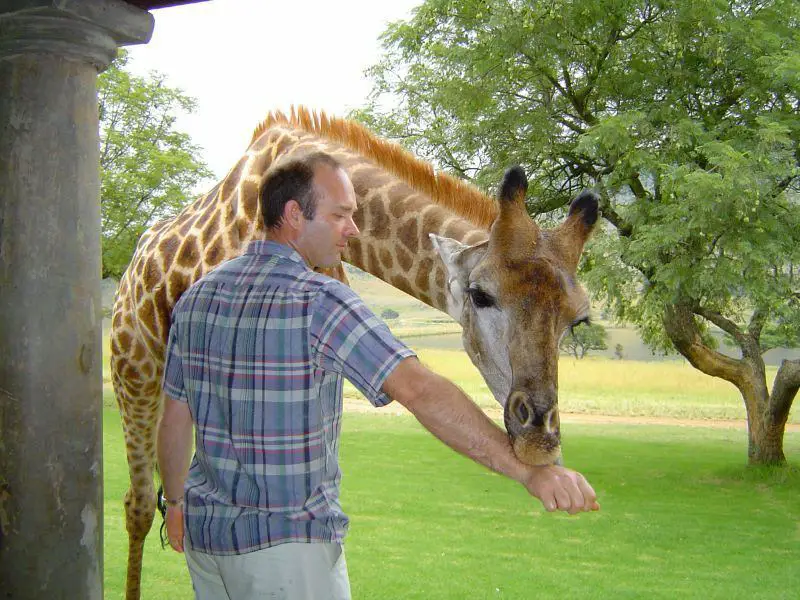 But I digress. I ran out of aftershave and went to get some more. No luck. Every department store I visited had none in stock. Even looking on the Internet did not yield results; apart from a couple of half-empty bottles up for auction on Ebay. I eventually went on to Ralph Loren's main website. Nope, not even available on there.
So I emailed their customer services asking them why they had stopped manufacturing it. I received a fairly prompt reply saying they still stocked it – all I had to do was visit one of their main stores (link to website containing their addresses provided).
So today I went into the Mayfair shop at No. 1 New Bond Street. After wandering around the shop for a bit I asked one of the senior sales staff. "Oooh, no, sir. We haven't stocked that for ages. I think it's been discontinued. Try a department store."
Back at my desk I emailed Ralph Loren customer services, pointing out that either they had been misinformed, or the salesman's information was incorrect. I asked if there was any way I could order the stuff from one of their stores in the States as I can't buy it in this country and it's not available from their website. Will have to see if they respond.
I may have to put a post on a US forum to which I belong asking if someone would buy it for me and post it over…
Update:
Customer Services did respond. No, it's not discontinued. Please contact our Madison Avenue store in New York and they'll be able to help.
So I called both stores in New York. Both of them informed me that they no longer manufactured this aftershave. Oh well, I'll just have to find something else.